Executed June 18, 2010 12:17 a.m. MDT by Firing Squad in Utah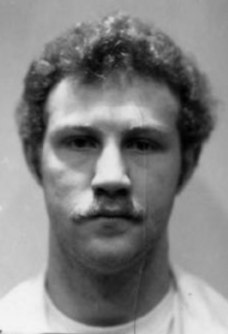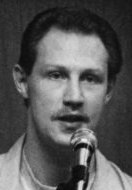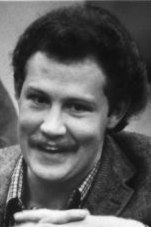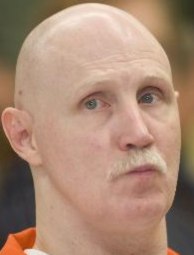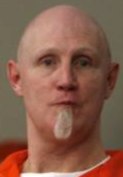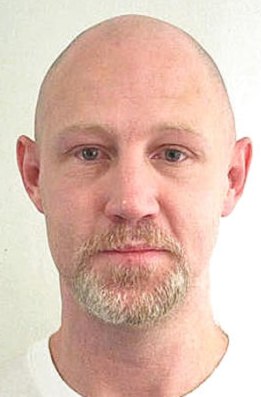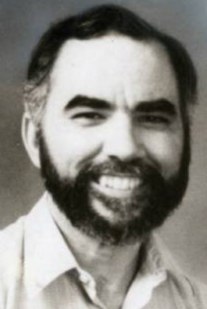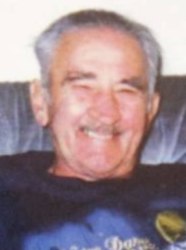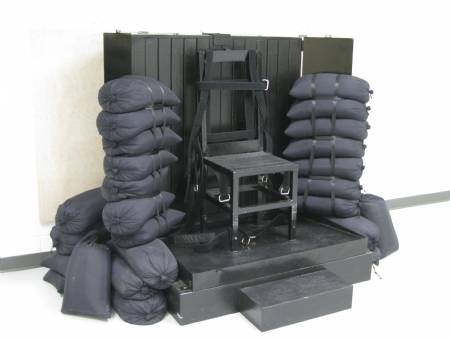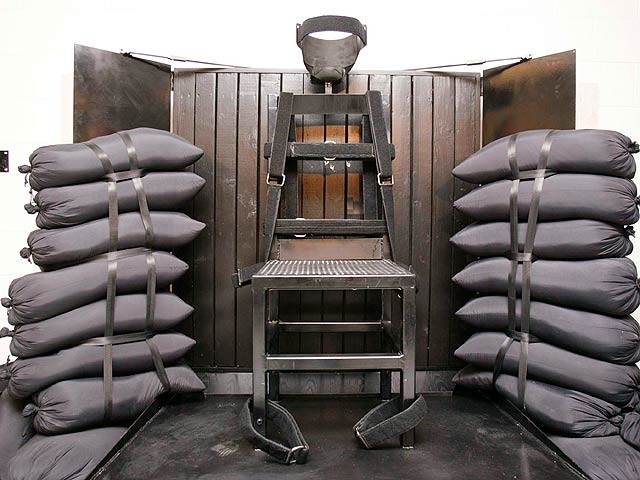 Summary:
In 1980 Gardner was sent to prison for robbery and escaped in 1981. Two weeks later, Gardner confronted a man who was sleeping with his girlfriend. He was wounded by gunfire and was eventually arrested and returned to prison. In 1984 he was taken to the hospital for a check-up where he overpowered a guard, stole his pistol and escaped again. Three months later, Gardner shot and killed Melvyn John Otterstrom as he tended bar at the Cheers Tavern in Salt Lake City.
On April 2, 1985 Gardner was under a $1.5 million bail and was transported from the Utah State Prison to the Metropolitan Hall of Justice in Salt Lake City for a pretrial hearing on a second degree murder charge for killing Melvyn Otterstrom. As Gardner and his guards entered the courthouse basement, Carma Jolley Hainsworth, walked up and handed Gardner a gun. It was later discovered that she had also hidden a bag containing men's clothing, duct tape and a knife in a tote bag under a sink in the women's bathroom in the basement of the courthouse. The guards exchanged gunfire with Gardner, shot him through the lung, and then retreated from the area. In attempting to escape, Gardner entered the archives room, where he shot and killed attorney Michael Burdell, hiding behind the door. Gardner then forced prison officer Richard Thomas, who was also in the basement, to conduct him out of the archives room to a stairwell leading to the second floor. As Gardner crossed the lobby, he shot and seriously wounded Nicholas G. Kirk, then 58, a uniformed bailiff who was unarmed and had just stepped off an elevator. Gardner climbed the stairs to the next floor, where he took hostage Wilburn Miller, a vending machine serviceman. As Gardner exited the building, Miller broke free and escaped. Outside, Gardner was surrounded by half a dozen waiting policemen with drawn weapons. Ordered to drop his weapon, he threw down his gun and lay down, surrendering to the officers.
Final/Special Meal:
Gardner fasted from food in the 36 hours leading up to his death, drinking only liquids. He ate his last meal Tuesday evening — a feast of steak, lobster tail, apple pie, vanilla ice cream and 7UP.
Last Words:
None.
Internet Sources:
"Gardner executed," by Christopher Smart. (Updated:06/18/2010 04:01:19 AM MDT)
Ronnie Lee Gardner's quarter-century on death row ended at 12:20 today when a firing squad executed one of Utah's most notorious killers. His death signaled the end of a gut-wrenching saga for the families of the Utah men Gardner murdered or wounded and those who had hoped to spare the killer's life.
Barb Webb, daughter of Gardner victim Nick Kirk, sobbed when news of the execution came. "I'm so relieved it's all over," she said, hugging her daughter, Mandi Hull. "I just hope my sister, who just passed away, and my father, and all of the other victims are waiting for his sorry ass. I hope they get to go down after him."
Just after midnight, Gardner's family members leaned against each other in a tight cluster and sobbed. They played Lynyrd's Skynyrd's "Free Bird," singing along. "I'm just glad it's over. I'm glad he's free," said Randy Gardner after his brother's death. Other Gardner relatives whooped and cheered as they released 24 balloons decorated with messages. "I love you, Ron!" some of them screamed, falling into each other's arms. Gardner's daughter, Brandie Gardner, put her hands to her face and sobbed.
For the nation, the 49-year-old Salt Laker's death by four bullets marked what could be the last execution of its kind in the country. Utah is the only state still using a firing squad, and only four men on death row could still choose it — the state switched to lethal injection in 2004. Gardner's story went global when he told a judge how he preferred to become one of the 50-odd people executed in the United States each year: "I would like the firing squad, please." Some hope the attention will highlight problems meting out capital punishment in Utah. Both death penalty opponents and believers decry the nearly 25 years Gardner spent between his conviction and execution for the April 1985 murder of Michael Burdell.
Earlier this month, attorneys for the son of a Provo woman killed in her home during a 1985 robbery by death row inmate Douglas Stewart Carter asked a federal judge to speed up appeals in that 25-year-old case. "My dad passed away last year. He didn't have any closure," said Gary Olesen, son of victim Eva Olesen. "I'm hoping Gardner's execution will help. But I'm not sure it will." Jani S. Tillery, from the Maryland Crimes Victims' Resource Center, said her client is only asking the court to "move forward."
Utah Attorney General Mark Shurtleff, who has pushed to streamline death row appeals, said the run-up to today's execution may have generated legislative momentum to remake state law. "I'm hearing from a lot of people, 25 years is just too long," said Shurtleff. "It's ridiculous."
Ralph Dellapiana, an attorney affiliated with Utahns for Alternatives to the Death Penalty, said he hopes Gardner's death will spark discussion "that this arbitrary process be changed to something else." The last two executions in Utah have been of killers who halted their own death-row appeals. John Albert Taylor was executed in 1996 after eight years on death row, while Joseph Mitchell Parsons spent 11 years on death row before his 1999 execution. Unlike them, Gardner has fought to the bitter end.
Gardner's appellate attorneys have argued unsuccessfully over the years that if his jurors had known about the mitigating facts surrounding his troubled childhood — poverty, drugs, violence and sex abuse — they would have sentenced him to life in prison. As part of Gardner's bid for commutation before the Utah Board of Pardons and Parole, three of those jurors signed affidavits saying they would have sentenced Gardner to life without parole if that possibility had been available. A fourth said he would have seriously considered it. Life without parole was not possible until 1992 in Utah. Gardner himself told the parole board last week he was a changed man from the person who shot and killed Melvyn Otterstrom at The Cheers Tavern on Oct. 24, 1984.
Just before an April 2, 1985, court hearing in the Otterstrom case, Gardner killed attorney Michael Burdell and seriously wounded bailiff Nick Kirk in a failed courthouse escape. Gardner said over the past decade he had become cognizant of the pain he had caused his victims and their families. He told the parole board he had developed a new awareness of why he had been so violent and impulsive. "I can't even apologize to the victims, and it makes me sad," said a crying Gardner. "People at that courthouse that didn't even get hurt, I'm sure it traumatized them."
He told the parole board he wanted to spend the rest of his life counseling young inmates and helping abused children with an organic farm program. Gardner also argued his execution would bring the families of his victims little comfort. "I know killing me is going to hurt them just as bad," he said. "I've been on the other side of that gun."
Yet Gardner was unable to shed his reputation. Over the past 25 years Gardner has captured headlines numerous times for attacks on other inmates and misbehavior including a standoff at a prison visiting room where he broke down a glass partition, barricaded the door and had sex with his half-brother's wife as officers looked on helplessly.
Members of the victims' families argued both for and against Gardner's death. All said they wanted to end a long nightmare. "This story must be allowed to slip into history," said Jason Otterstrom during the commutation hearing. "Our families need peace." The parole board unanimously voted against Gardner. A flurry of last-minute appeals to the governor, U.S. Supreme Court, and 10th U.S. Circuit Court of Appeals also failed.
A bishop with The Church of Jesus Christ of Latter-day Saints served as Gardner's spiritual adviser at the end of his life, his attorneys said. Gardner became the 1,213th person nationally and the seventh in Utah to be executed since the U.S. Supreme Court reinstated the death penalty in 1976. The justices halted executions four years earlier, finding the ultimate punishment was not being applied equally.
Gardner's life and death exemplifies a troubling pattern often seen by psychologists, said Craig Haney, a University of California psychologist who has studied people who commit violent crimes for 30 years. "We know that abused and neglected children grow up to be impulsive and violent," Haney told the parole board." Ronnie Lee Gardner is a perfect model for someone who grows up to commit horrendous crimes."
"Ronnie Lee Gardner executed by firing squad, by Aaron Falk and Emiley Morgan. Published: Friday, June 18, 2010 12:21 a.m. MDT)
UTAH STATE PRISON — Ronnie Lee Gardner, who a quarter century ago put bullets into the heads of two good men, died in the earliest minutes of this morning with wounds from four .30-caliber rifle rounds in his chest. He became the third inmate in Utah — and the United States — to be executed by firing squad since a nationwide moratorium on the death penalty was lifted in 1976 and the first since John Albert Taylor's execution in 1996.
Just after midnight, five anonymous executioners raised their rifles and fired from behind curtains and a ported brick wall. One rifle held a blank round, leaving room for doubt in the minds of the marksmen. Gardner was pronounced dead at 12:17 a.m. He died strapped in a chair, a hood over his head and a white target on his heart.
Gardner's path to execution began in 1985, when he was sentenced to death for shooting and killing attorney Michael Burdell during an attempted escape from a Salt Lake City courthouse in April of that year. An accomplice smuggled a gun to Gardner while he was in the courthouse on charges of killing Melvyn John Otterstrom during a 1984 robbery at Cheers Tavern. In the escape attempt, Gardner also shot and wounded George "Nick" Kirk, a bailiff, whose family said he died 11 years later as a result of his injuries.
Though Gardner wavered at times in his efforts to fight his execution, he and his attorneys launched numerous appeals in state, federal and appellate courts. During his final hours of life, both the U.S Supreme Court and Gov. Gary Herbert denied requests to stay Gardner's execution. Herbert twice denied last minute attempts by Gardner's attorney to spare his client's life. "No court has given us a full and fair adjudication," attorney Andrew Parnes told reporters Thursday evening as he arrived at the prison to inform his client of the decision from the nation's high court. "It's a shame, because if they had, Ronnie Gardner would have a life sentence."
As he had numerous times in a courtroom, Parnes pointed to Gardner's troubled upbringing — a sordid history of physical and sexual abuse, neglect and a drug addiction that started when he was just 5 years old — as the reasons to spare his life. "We as a society didn't give him the benefit we give a lot of people," Parnes said. "He really is a changed person. … He understands now what created him."
In a parking lot overlooking the prison where Gardner spent more than half his 49 years, friends and family hugged and wiped tears from their eyes as the execution approached. "It's hard to say goodbye to somebody you love," said Brandie Gardner, who grew up with her father behind bars. Gardner's brother, Randy Gardner, said his brother had changed over the last decade and had hoped to help start an organic farm to benefit troubled youths.
Gardner had been on Utah's death row since October 1985. He lived in a 6-by-12 cell in Uinta 1, a maximum-security facility in the prison. He slept on a thin mattress atop a hard bunk. His cell's only other amenities were a stainless steel toilet, a sink, a mirror and a small window that overlooked part of the prison yard. Wednesday night, for the first time in about 25 years, Gardner was permitted to reach through the bars of his cell and touch his family. "He's never touched no one but his lawyer's hand" since coming to prison, Randy Gardner said.
In the midst of those who loved Gardner, there were some who never knew him at all, but wanted to offer support — even if he had killed someone they had loved. Donna Taylor, Burdell's niece, and her husband, Lynn, sought out Gardner's family early on, to let them know that there are people who care about them. "We put it behind us 25 years ago when it happened," she said. "We didn't like that they kept saying he's being killed because he killed Mike. … This is the last thing (Burdell) would have wanted. I just hate that his family has to go through this now."
She said many members of her family have felt angry "like they were shut out" when they constantly tried to point out that Burdell wouldn't have wanted to see Gardner die on his behalf. But she is certain that the two men will meet, and there will be no qualms between them. "I think Mike will be right there to welcome him home," she said. "You just forgive, you just do, and if you don't forgive, it just hurts you. Michael is at peace. He's fine." Gardner's family said they would not witness the execution. "He don't want that to be our last image," Randy Gardner said. "He don't want us to have nightmares and bad dreams."
Gardner fasted from food in the 36 hours leading up to his death, drinking only vitamin water, Sprite, Coke, 7UP and Mountain Dew, prison officials said. Gardner ate his last meal Tuesday evening — a feast of steak, lobster tail, apple pie, vanilla ice cream and 7UP. Department of Corrections spokesman Steve Gehrke said Gardner was moved to a smaller observation cell after meeting with family Wednesday night.
In the hours leading up to his execution, prison officials described Gardner's mood as "reflective" and "calm." Gardner slept, read mail and David Baldacci's "Divine Justice," a novel about a former CIA assassin. Gardner intermittently slept and watched "The Lord of the Rings" trilogy. By 8:45 p.m., Gehrke said Gardner had met with an LDS bishop, a person he had known for several years and whom he trusted. Gardner sat on a bunk in the observation cell and spoke to the bishop through a small port used for handcuffing inmates. Gardner finished meeting with his clergy and attorneys by 9:30 p.m., Gehrke said. As the execution neared, family and friends of the condemned killer held a candlelight vigil outside the prison. They sang along to Lynyrd Skynyrd's "Free Bird," held each other and wept.
Gardner, meanwhile, slept and waited alone until he was escorted 90 feet down a hallway and around a corner to the prison's execution chamber just before midnight. At 12 a.m., Utah Attorney General Mark Shurtleff spoke with prison officials by telephone and told them there was no legal reason not to go through with the execution.
Families of Gardner's victims and others waited at the Utah State Capitol. The nervous sounds of tapping feet or whispered conversations were all that remained as a small crowd waited for the attorney general to re-emerge. "Ronnie Lee Gardner will never kill again. He will never assault anyone again," Shurtleff said to a silenced audience. Gardner was pronounced dead at 12:20 and 25 seconds. "Now Ronnie Lee Gardner will be held accountable to a higher power, and I pray he will find more mercy than he showed his victims," Shurtleff said.
"Ronnie Lee Gardner Executed By Firing Squad In Utah," by Jennifer Dobner. (06/18/10 06:51 AM)
DRAPER, Utah — A death row inmate who had used a gun to fatally shoot two men suffered the same fate Friday morning as he was executed by a team of marksmen – the first time Utah used the firing squad to carry out a death sentence in 14 years. A barrage of bullets tore into Ronnie Lee Gardner's chest where a target was pinned over his heart. Two minutes later an ashen Gardner, blood pooling in his dark blue jumpsuit, was pronounced dead at 12:17 a.m.
He was the third man to die by firing squad since the U.S. Supreme Court reinstated capital punishment in 1976. Unlike Gary Gilmore, who famously uttered the last words "Let's do it" on Jan. 17, 1977, Gardner could muster few words before a black hood was fastened over his head. Asked if he had anything to say during the two minutes afforded him, Gardner said simply, "I do not, no."
The five executioners, certified police officers who volunteered for the task and remain anonymous, stood about 25 feet away, behind a wall cut with a gunport, and were armed with matching .30-caliber Winchester rifles. One was loaded with a blank so no one knows who fired the fatal shot. Sandbags stacked behind Gardner's chair kept the bullets from ricocheting around the cinderblock room. Utah Department of Corrections Director Thomas Patterson said the countdown cadence went "5-4-3…" with the shooters starting to fire at the count of 2. Gardner's arm tensed and jerked back when he was hit. As the medical examiner checked for vital signs the hood was pulled back, revealing that Gardner's head was tilted back and to the right, his mouth slightly open.
"I don't agree with what he done or what they done but I'm relieved he's free," said Gardner's brother, Randy Gardner, after the execution. "He's had a rough life. He's been incarcerated and in chains his whole damn life, now he's free. I'm happy he's free, just sad the way he went." The execution was witnessed by media representatives who are separated from witnesses for the victims or the condemned in rooms on opposite ends of the execution chamber behind reflective glass so they can't be seen. Gardner walked willingly to his execution, a stark contrast to the fatal escape attempt he undertook 25 years ago that resulted in his death sentence.
Gardner was sentenced to death after being convicted of murder in 1985 for the fatal courthouse shooting of attorney Michael Burdell during a failed escape attempt. Gardner was at the Salt Lake City court facing a murder charge in the shooting death of a bartender, Melvyn Otterstrom when he took a gun smuggled into him and he shot Burdell in the face as the attorney hid behind a door in the chaotic courthouse.
The execution process was set in motion in March when the U.S. Supreme Court rejected a request from Gardner's attorney to review the case. On April 23, state court Judge Robin Reese signed a warrant ordering the state to carry out the death sentence. At that hearing, Gardner politely declared, "I would like the firing squad, please." He told his lawyer he did it because he preferred to die that way. Gardner was allowed to choose between the firing squad and lethal injection because he was sentenced to death before Utah eliminated the firing squad as an option in 2004. State officials did not like the negative publicity fire squad executions generated.
Gardner, 49, chose his manner of death and then worked furiously with his lawyers to prevent it. They filed petitions with state and federal courts, asked a Utah parole board to commute his sentence to life in prison without parole, and finally unsuccessfully appealed to Utah Gov. Gary Herbert and the U.S. Supreme Court. Gardner's attorneys argued the jury that sentenced him to death in 1985 heard no mitigating evidence that might have led them to instead impose a life sentence. Gardner's life was marked by early drug addiction, physical and sexual abuse and possible brain damage, court records show. They also argued he could not get a "fair and impartial hearing" before Utah's Board of Pardons and Parole because lawyers that represent the board work for the Utah attorney general's office, which sought his death warrant and argued against the board commuting Gardner's death sentence
The firing squad has been Utah's most-used form of capital punishment. Of the 49 executions held in the state since the 1850s, 40 were by firing squad. John Albert Taylor, who raped and strangled an 11-year-old girl, was the last person executed by firing squad on Jan. 26, 1996.
Historians say the method stems from 19th Century doctrine of the state's predominant religion. Early members of The Church of Jesus Christ of Latter-day Saints believed in the concept of "blood atonement" – that only through spilling one's own blood could a condemned person adequately atone for their crimes and be redeemed in the next life. The church no longer preaches such teachings and offers no opinion on the use of the firing squad.
Gardner, who once described himself as a "nasty little bugger" with a mean streak, spent his last day sleeping, reading the novel "Divine Justice," watching the "Lord of the Rings" film trilogy and meeting with his attorneys and a bishop with the Mormon church. A prison spokesman said officers described his mood as relaxed. He had eaten his last requested meal – steak, lobster tail, apple pie, vanilla ice cream and 7UP – two days earlier. Members of his family gathered outside the prison, some wearing T-shirts displaying his prisoner number, 14873. None witnessed the execution, at Gardner's request. "He didn't want nobody to see him get shot," Randy Gardner said. "I would have liked to be there for him. I love him to death. He's my little brother."
The American Civil Liberties Union decried Gardner's execution as an example of what it called the United States' "barbaric, arbitrary and bankrupting practice of capital punishment." And religious leaders called for an end to the death penalty at an interfaith vigil in Salt Lake City on Thursday evening. "Murdering the murderer doesn't create justice or settle any score," said Rev. Tom Goldsmith of the First Unitarian Church.
Burdell's family opposes the death penalty and asked for Gardner's life to be spared. But Otterstrom's family lobbied the parole board against Gardner's request for clemency and a reduced sentence. George "Nick" Kirk, was a bailiff at the courthouse the day of Gardner's botched escape. Shot and wounded in the lower abdomen, Kirk suffered chronic health problems the rest of his life. Kirk's daughter, Tami Stewart, said before the execution she believed Gardner's death would bring her family some closure. "I think at that moment, he will feel that fear that his victims felt," she said.
Associated Press Writers Paul Foy and Rich Matthews contributed to this report.
"Gardner on verge of claiming his spot in infamy; Firing squad method has garnered international attention," by Pamela Manson. (6/16/10)
If all goes as expected, Ronnie Lee Gardner will take his place in history Friday as the third person in the nation to die by firing squad since the U.S. Supreme Court reinstated the death penalty in 1976. He could also be the last — or one of the last — in the nation to be executed that way in the United States.
Utah is the only state still using shooters, and only the four men on death row who initially selected the firing squad before the state eliminated it in 2004 could still choose bullets over lethal injection. Forty of the 50 men legally executed in Utah since 1852 have been killed by firing squad, according to Weber State University criminologist L. Kay Gillespie. Six were executed by hanging — an option along with beheading under Utah's first capital-punishment law — and four by lethal injection.
When lawmakers were debating the use of firing squads in 2004, then-Sen. David Thomas, R-South Weber, said the firing squad had been an effective method since statehood and supported keeping it. But he was outvoted, with some legislators citing the publicity that surrounds firing squad executions. The last Utah inmate to die by firing squad was John Albert Taylor in 1996, who said he selected the method to embarrass the state. His death made international headlines. Before Taylor, Gary Gilmore ultimately chose to die by bullets rather than lethal injection. Gilmore's crimes and execution spawned the book The Executioner's Song and a television movie of the same name.
The state Attorney General's Office has said it could have argued Gardner, 49, did not have the right to switch back to firing squad but decided not to dispute his choice. The other death-row inmates who initially picked firing squad are Ron Lafferty, Ralph Leroy Menzies, Troy Michael Kell and Taberon Dave Honie.
How will the execution take place?
A firing squad is scheduled to execute Ronnie Lee Gardner at 12:05 a.m. Friday at the Utah State Prison in Draper. Gardner will be strapped to a chair with a target over his heart, and can give his last words before a hood is placed over his head. Five anonymous shooters, all certified peace officers, will then open fire. Four will have live rounds in their rifles; one will have a wax bullet.
Why was Gardner sentenced to die?
Twelve jurors sentenced Gardner to death for the slaying of lawyer Michael Burdell during an April 2, 1985, escape attempt from a Salt Lake City courthouse. Gardner had been appearing in court for the 1984 murder and robbery of Melvyn Otterstrom when he was slipped a gun. He wounded bailiff Nick Kirk before fatally shooting Burdell.
Who will witness the execution?
Gardner can invite five witnesses, and up to five relatives of his victims can also witness his death. Other allowed witnesses include Attorney General Mark Shurtleff or a designee; a prosecutor and two law-enforcement officers from Salt Lake County; and nine news reporters. Witnesses can comment at a news conference to be held at the prison after the execution.
Will there be protests? The Utah Department of Corrections has set up a demonstration area at the Department of Motor Vehicles, 14555 S. Minuteman Drive (50 East) in Draper. Utahns for Alternatives to the Death Penalty is sponsoring two events today. An interdenominational prayer service will be held from 5:30 p.m. to 6:30 p.m. at St. Mark's Cathedral, 231 E. 100 South, Salt Lake City. At 9 p.m., the group will rally on the south steps of the Utah State Capitol Building.
How will television stations cover the execution?
All four local television newscasts will update their newscasts with live coverage of events Thursday. KTVX Channel 4 and KUTV Channel 2 will have live news updates at the beginning of their 5, 6 and 10 p.m. newscasts. KSL Channel 5 will have live coverage during all of their nighttime news casts from 4 p.m. to 6:30 p.m. and at 10 p.m. KSTU Channel 13 will have updates on their 5, 5:30 and 9 p.m. newscasts as well as another update at 10 p.m. All four channels will carry the news conference announcing Gardner's death early Friday live.
Is there any chance defense attorneys could stop the execution?
As of late Wednesday, Gardner had appeals pending at the U.S. Supreme Court and the 10th U.S. Circuit Court of Appeals. Word of any last-minute stays of execution Thursday night will come over a direct phone line set up between the prison and the Utah Attorney General's Office.