Matt and Kari Baker appeared to have a perfect life in Waco, Texas: a house in the suburbs, two beautiful daughters and church on Sundays with Matt at the pulpit.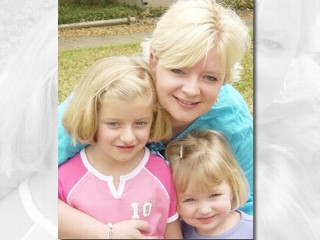 But that existence was shattered when almost two years ago, when Kari was 31 years old, she apparently committed suicide with an overdose of sleeping pills. There was a typed unsigned suicide note.
Matt, received the sympathy and compassion of his community — until he was charged with his wife's murder. Now the 36-year-old preacher must defend himself to an increasingly doubtful congregation and prosecutor.
"There was never a doubt that I loved her or that she loved me. I never doubted that for a moment," Matt said. "She had a wonderful smile, great personality. I don't think my love ever stopped for her and it won't."
Although Kari had a full life, not only as a mother and wife, but as an elementary school teacher, Matt said there were signs of trouble.
It began with a monumental tragedy in the young couple's life: the loss of their second daughter. Kassidy, who was born a decade ago, suffered a brain tumor when she was 1 and died at 16 months. Everyone agrees that the death drove to bouts of terrible grief.
"I didn't think she was depressed," Matt said. "I thought it was just a deep sadness."
Suicide or Murder?
The night Kari died, Matt told investigators about Kari's sadness over the loss of her daughter and they quickly decided the death was a suicide. A lone detective took photographs of the scene and the justice of the peace — who didn't come to the house — made a ruling of suicide over the phone and without an autopsy.
Just days after Kari was buried, her family, recovering from shock, told everyone who would listen that suicide was not in Kari's nature. She had two daughters, Kensi and Grace, and loved her job at Spring Valley Elementary School.
"This just came out of nowhere," said Nancy Lanham, Kari's aunt. "There is no way Kari would've done this."
Lanham also says Kari was excited for her future.
"The day of her death, she had gone in for an interview, that went, it went really well," Lanham said.
Matt's mother, Barbara, remains convinced that her daughter-in-law took her own life. "Suicide is an answer to pain you can't get rid of," she said. "There was pain that Kari was undergoing that she either couldn't or didn't get the proper help for and that was not a bad answer for her."
The churchgoing people of Waco viewed Matt as a grieving widower left to raise his two surviving daughters and to pick up the pieces after these two terrible tragedies.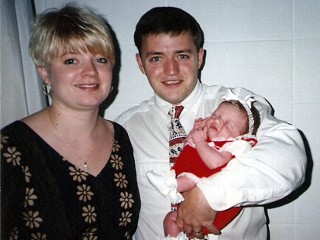 (ABC)
Which is why it was a shock to Waco, Matt's church and his family when months after Kari's death, the justice of the peace changed his ruling on the case. Matt was arrested and charged with first degree murder.
'Never Once Did I Solicit Sex'
"I did not kill my wife. I did not hurt my wife. I loved her," Matt said.
But did Matt have a secret life that may have led to his wife's death?
Lora Wilson was a freshman at Baylor University along with Matt in the early 1990s. They both worked in the athletic department as trainers where she says Matt assaulted her in the locker room at Floyd Casey Stadium.
"He didn't stop with the kiss," Wilson said. "He didn't stop with the touching until he was ready to stop. Till he had gotten whatever it is he got."
Matt remembers the incident, but denies assaulting Wilson. He says it was the fantasy of a hysterical coed.
"There was a group of us working and when we finished, I don't know what happened to her. All I can tell you is when she left the facility, was in tears, but nothing I did," Matt said.
"20/20″ documented six other complaints against Matt: from a female custodian from the First Baptist Church of Waco, who says he grabbed her sexually; a teenage girl from the same church who claimed he spoke to her in a sexually provocative manner; and at the YMCA where he supervised the day camp, four young women complained to management of improper sexual conduct.
Matt denies all of this, including any claims of assault.
"I can say this and I'll say it again that … never once did I solicit sex from anybody," Matt said. "But can there have been things that have been said that [were] misconstrued? Possible, but never once did I solicit sex from them."
What really turned Kari's family against him was the revelation that Matt had given Kari's cell phone to a young woman from his church whom he called every day. The police affidavit outlining Matt's arrest accuses him of having an affair with this woman and even claims they were seen shopping for engagement rings together. The affidavit states Matt's motive for murder was to continue this new relationship.
Matt claims the relationship was platonic and he and the young women were buying earrings for his daughters.
The Sleeping Pills
The police affidavit also claims Kari may have suspected her life was in danger. The affidavit says Kari believed Matt was having an affair and that she told her counselor she found crushed pills in his briefcase and was afraid he was going to poison her because he was having an affair. Police say they found evidence on Matt's computers that he was searching the Internet about sleeping pill poisoning.
Matt says that he has no idea where the crushed pills came from and that he searched the Internet because he was trying to protect his wife who he says was increasingly dependent on sleeping pills.
"I did research to see can you overdose, is that even a possibility that I need to worry about, my wife overdosing on sleeping pills," Matt said.
And Matt asked that if Kari's counselor really believed he would hurt Kari, why didn't she do more to protect her?
"She [Kari] never looked me in the face and said I think you might hurt me," Matt said.
Contradictions
In his interview with "20/20," Matt seemed to contradict himself when discussing who found the suicide note.
On the phone with the 911 operator, he said he found the suicide note, but during his interview, he said a police officer found it first and gave it to him.
And there are other troubling details about what Matt told police and "20/20″ about the events leading up to that night.
"It's 11 o'clock. She goes, 'well, go get this movie for me and gas up cause we have a busy tomorrow,'" Matt said.
Matt's 45-minute trip was confirmed by surveillance cameras and receipts. When he got home at midnight, he found his wife dead and nude behind a locked bedroom door.
Tom Bevel is a former Oklahoma City homicide detective hired by Kari's family as a crime scene analyst. Bevel says paramedics told him that lividity, a reddish rash that normally forms an hour to three hours after death, was just forming on Kari's body when they arrived. He says this indicates that Kari must have died long before Matt left the house for a movie.
Circumstantial Evidence
Bevel points to other red flags like the locked bedroom door and the typed suicide note, which are rare in suicide cases. He also finds it suspicious that the first thing Matt did before calling 911 or attempting CPR was to try and put Kari's clothes back on.
"I knew my wife well enough, that would've been embarrassing for her. I did not want the EMTs to come in and see her naked," Matt said.
Although there is a lot of circumstantial evidence, the biggest roadblock to a conviction is answering how did Kari die?
The prosecution's theory is that Matt drugged Kari with sleeping pills and then suffocated her with a pillow. In an autopsy performed months after Kari's death, there was no sign of sleeping pills in her stomach. There was, however, evidence of sleeping pills found in her tissues, though that does not determine how many sleeping pills she actually took. The autopsy also failed to reveal any evidence of suffocation or choking.
"I think it is something that in our society, we hang that hat with the jury and let them look at all of the physical evidence that is there, those issues that you're bringing up and it is up to them to make that decision," said Bevel.
When asked, Matt repeatedly denies killing his wife.
"I loved her. She's the mother of my children," Matt said. "We struggled after the death of our child and like every marriage you have your ups and your downs, you have your good days and your bad days. But I loved her and I miss her and I did not hurt my wife."
BREAKING NEWS: Matt Baker sentenced to 65 years in prison
Matt Baker has been sentenced to 65 years in prison. Baker said he believes he is still innocent and that the jury has made a mistake in this decision. He was accused of killing his wife and trying to cover it up as a suicide.
Jurors deliberated for two hours before imposing the sentence for 38-year-old Baker. He faced from probation to life in prison for slipping his wife sleeping pills and suffocating her in 2006. During closing arguments, prosecutor Crawford Long who previously called Baker a "murdering minister," said he killed his wife in "cold-blooded cruelty" and seemed to take pleasure in getting away with it.
Defense attorney Harold Danford said Baker "did some things he's not proud of" but reminded jurors that Baker is eligible for probation because he had not previously been convicted of a felony.
Several witnesses took the stand Thursday morning in the sentencing phase for former pastor Matt Baker. They shared aggressive sexual encounters they had with the convicted murderer.
The first person called to testify was woman who worked with Baker in 1996 at the Waco Family YMCA. She said she was 17 at the time and recalled an incident in which she and Baker were working alone in a room. She says he came on to her, grabbing her breasts and trying to kiss her.
She also said she didn't report it until six months later, when the YMCA began asking if anyone had similar encounters with Baker.
The second witness asked to testify was a high school classmate of Baker who told jurors they dated in high school. She said one time while he was visiting home from college, he came on to her at her parents home. She said she had to use all of her strength to get him off of her.
Finally, a friend of Kari's cousin told jurors that just before the Bakers' daughter Kassidy died, they visited her at Cook's Children's Hospital in Dallas. She said while waiting for Kari and Kari's cousin, baker approached her in the children's game room.
She said that was the first time she had met him and added he invited her to go to a room he said the hospital provided for parents of terminally ill children, placing his hand on her leg.
Wednesday night, after seven and a half hours into deliberation, the jury in the Matt Baker trial returned a guilty verdict.
They found enough evidence to convict the former pastor for murdering his wife Kari Baker, who Matt drugged and suffocated in 2006.
As Judge Ralph Strother prepared to read the jury's decision, Kari Baker's family and friends braced, tissues in hand, waiting for the verdict. Nearly all began sobbing upon hearing the word "guilty."
Matt looked stunned. He expressed no emotion when the verdict was read. He said nothing as sheriff's deputies escorted him out of the courtroom and took him to the McLennan County Jail.
No parties involved commented after the trial because a gag order is still in effect through the sentencing phase, which begins tomorrow.
Life in prison is the most Baker can get for his crime. His lawyers have not indicated whether or not they would appeal the verdict.
Vanessa Bulls, who testified to how Baker killed his wife, was placed Wednesday on paid administrative leave from her teaching position in Harker Heights.
---
Seven hours into jury deliberation, Defense Attorney Guy James Gray called for a mistrial. Judge Ralph Strother quickly denying his request. Gray states the jury has been questioning the testimony by Vanessa Bulls concerning a March 30, 2009 interview she had with Detective Rodriguez. Gray said during the trial, he tendered the tape as a prior inconsistent statement. He said the note from the jury shows they are having a question about the inconsistency and now that it's too late to render it into the record, Gray called for a mistrial.
Strother replied with a stern "denied."
The jury continues to deliberate.
---
Judge Ralph Strother received a fifth note from jurors this evening. They asked for a transcript of Vanessa Bull's testimony regarding the time she spent with Matt at his daughter's birthday party, just two weeks after Kari's death. The judge said the court could comply with that request but that it would take a significant amount of time to find that information and put it in a transcript form. He also instructed them to continue their deliberations while waiting for the transcript.
The jury is now being fed.
---
The jury sent out their fourth note just before 7:30 this evening. The note asked Judge Strother if a transcript of Vanessa Bull's entire testimony could be provided to them. The Judge sent them a note stating that could only be done if there was a disagreement among them regarding the testimony and that only the particular section they disagreed on could be provided to them.
The jury also asked for dinner. Judge Strother said he would wait to see what their response was to his note before "providing dinner to the jury at the taxpayer's expense."
---
Just after 6:30 this evening the jury sent out a third note to Judge Ralph Strother, asking if they could exclude the "suffocation" part of the charges against Matt Baker.
The Judge told them "you need to consider both the rule of law and the charge you were given" in determining guilt or innocence.
Baker was charged with murdering Kari Baker by "administering drugs to her and suffocating her with a pillow," according to the Grand Jury indictment from March of 2009.
---
Around 2:20 p.m. Wednesday, the jury began deliberations in the Matt Baker murder trial. If convicted Baker faces up to life in prison.
---
Defense Attorney Guy James Gray called his first and only witness to the stand shortly after 8:30 Wednesday morning. Brent Watson, a forensic scientist with the Texas Department of Public Safety, testified on the probability of DNA he found on the Unisom bottle and alleged suicide note found at the scene.
After the defense rested their case, the state presented additional evidence of e-mails between Matt and Kari and replayed the 911 tape of the night Kari Baker died.
The judge has released the jury to prepare the court's charge. Closing arguments will follow.